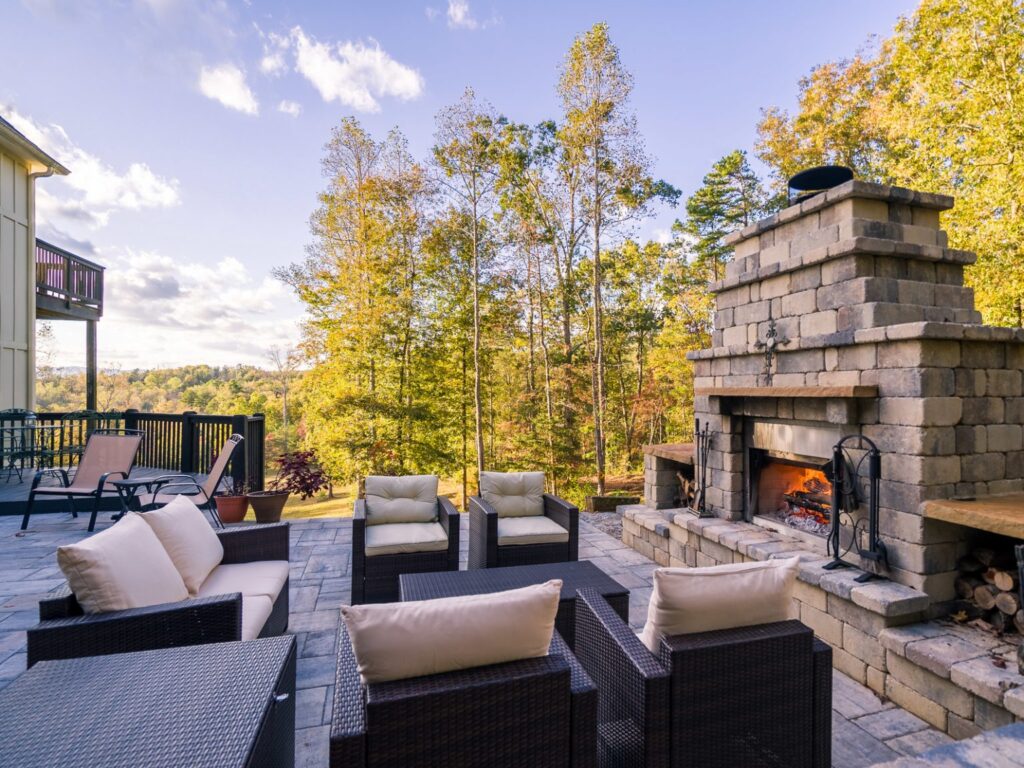 With summer upon us, New Englanders are emerging from a long winter into the welcoming fresh air. However, this time of year also means it's time to roll up the sleeves and get to work! From lawn maintenance to patio installations, every home has a honey-do list. With the help of your trusted Massachusetts masonry company, Greenleaves Landscaping, we can make those tasks less painful!
One of the best additions to any outdoor living space is a customized fireplace or fit pit. Not only is a professionally installed fireplace visually appealing, but it also provides homeowners several more benefits. In this article, we're taking a more in-depth look at just a few of those benefits.
Family time is priceless
As a masonry company, our team hears all sorts of reasons for homeowners wanting to add an outdoor fireplace. One of our favorites is that it brings the family together. As we all know, life can be crazy at times. Passing by one another on the way to work or school, joining for a quick bite on the run, sometimes it seems like we spend more time with our peers than our family. However, warm cozy nights around an outdoor fireplace make for a perfect reason to slow down and reconnect.
Fire pits and fireplaces are perfect for entertaining
Similarly, a well-designed and inviting outdoor space will have friends knocking on your door. Depending on where you built your fire pit, you could have an ideal setup for pool parties, game nights, or cookout. As a perfect entertaining space, the only thing you'll have to do is make room for lots of laughs and memories!
An experienced masonry company offers customization
Let's face it, fire pits and fireplaces are an attention grabber. Even though there are several DIY fire pits in any given neighborhood, investing in a professionally installed fire pit will harbor no regrets. There are several different building materials and colors for homeowners to choose, allowing for full customization. From materials to location, design to color, the possibilities are endless, ensuring your home a unique creation.
Many can be used year-round
Not only are stone fireplaces durable, inviting, and unique, but they're also versatile to Mother Nature. Regardless of the season, an outdoor fireplace can be used as long as you're up for it! Whether you need a spring refresher, summer gathering, fall marshmallows, or a wintertime warm-up, you'll be thanking yourself for making the investment!
Treat yourself, your family, and your friends this year by calling the premier masonry company in Massachusetts that takes the time to listen, create, and effectively execute the outdoor fireplace of your dreams, Greenleaves Landscaping.
Contact our team today for more information (508) 393-0005.